Find a Living Trust Attorney
I often get asked how to find a good, local living trust attorney.
It's not easy.
The first thing you should do is ask friends or relatives if they know of any good lawyers who specialize in living trusts. If you already know a lawyer, you could ask him if he (or she) knows of a good living trust or estate planning attorney. Lawyers normally know which other local attorneys are the best in any given field.
But, if those options don't work, another good way to find a living trust attorney is through LegalMatch.

LegalMatch is a national, on-line service that helps consumers find the right attorney for them. It is free to use -- and easy. It can be a big help in choosing a living trust attorney.

The nice thing is you don't have to call around and leave messages with secretaries -- hoping a lawyer will call you back.

With this service, you submit your case on-line at no cost.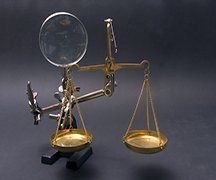 The link below will take you to the LegalMatch site:And, you get responses from qualified estate planning and/or living trust attorney's in your area.
You don't pay anything until you select the attorney that seems best for you.
Once you get there you will:
Select the "Wills, Trusts, and Estates" category
Select the "Drafting Wills and Trusts" button.
Type in your zip code
Answer a few questions regarding the specifics of what you are looking for, and
Finally, you can type in specific facts or questions you want to communicate to your potential attorney.
All of this is done at no cost to you and effectively serves as sort of the on-line equivalent of a free initial consultation.
Click & Add:

Blink

Del.icio.us

Digg

Furl

Google

Simpy

Spurl

Technorati

Y! MyWeb

After you submit your case, Legal Match e-mails it to qualified living trust lawyers in your area.
Attorneys interested in handling your case will send you a response -- at the e-mail you set up on your Legal Match account.
You will probably receive several responses. You can review the attorney's profile, ratings, etc on the site. Then, you select the one that seems best for you.
You pay nothing at all to Legal Match. The only fees you will pay are whatever fee arrangement you make with the attorney you select. Legal Match's matching service is free to you.
Also, only the attorney you select actually receives your identity -- and only after you decide to release it to him or her.
Each lawyer on the Legal Match directory is pre-screened to be sure they are licensed by their state bar and in good standing.
Another nice feature is their Satisfaction Guarantee policy which in some cases makes payment to you should things go sour between you and your attorney.
But, the real benefit to Legal Match is your ability to see how others have rated particular attorneys. Also, the fact that your lawyer knows you can rate him or her on the site, gives them a great incentive to do a good job for you. Obviously, he'll lose lots of business down the road if you give him a bad rating. So, give Legal Match a shot.
Here are links to lot's more information about Living Trust Costs; Living Trust Attorney Fees; and Probate Attorney Fees.
If you think that estate planning law is something you would like to pursue, consider earning an Llm in taxation!
If you are an attorney looking for a website that attracts qualified traffic at an affordable price you should read Get an Attorney Website that Works!.
Living Trust Attorney's By State:
If you are thinking of doing your own living trust, without an attorney, read this first: Don't Do Your Own Living Trust.
---
From Living Trust Attorneys to Living Trust Information | Free Living Trust Information Blog | What is a Living Trust? | Advantages of a Living Trust | Disadvantages of a Living Trust | Living Trust Myths | Types of Living Trusts | Medicaid Trust | Trustee | Funding a Living Trust | Probate | Living Trust Taxes | Living Trust Examples | Living Trust Summary | Living Trust News | Living Trust Forum | Living Trust Books & Forms | Living Trust Questions |
---
Home Page

About Us | Terms of Use | Contact Us | Site Search | Advertise |
---