Alabama Living Trust Attorney
An Alabama Living Trust can be an important part of your estate plan. This page will give you some basic information about Alabama Living trusts and tell you where you can find a good Alabama estate planning attorney.
Properly planned and adequately funded, a Living Trust will allow your heirs to bypass the cost, expense, and delay of an Alabama probate court. Unlike other states, Alabama does not follow the Uniform Probate Code – a streamlined set of rules created to simplify and accelerate the probate process. As a result, probate in Alabama can be expensive and complex.


For most people with substantial assets, a Living Trust is an integral part of a comprehensive estate plan. Because state and federal estate taxes only apply to estates over a certain value, it is important to examine your assets to determine whether estate taxes are likely to be assessed against your property after you die. If your home is paid off and you own a sizeable retirement account or two, you might be surprised how quickly your assets add up. Over the past few years, estate tax laws have shifted dramatically. Historically, estates totaling $1 million or more were subject to federal estate tax. The current amount is much higher, but this is likely to change. While a Living Trust does not automatically eliminate taxes, it can be used as a tool to shelter assets from federal and state estate tax.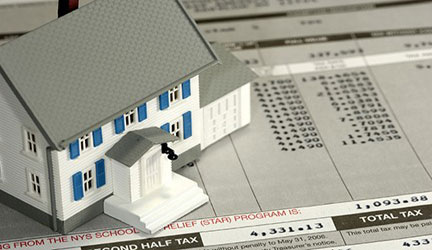 Living Trusts offer many other advantages. Unlike probate, a trust administration is wholly private. Having a Living Trust in place also significantly decreases the likelihood of your heirs contesting the distribution of your assets. Additionally, a Living Trust allows you to plan for long-term care and asset management should you become incapacitated. See Advantages of a Living Trust for more information.
In order to be effective, an Alabama Living Trust must name a trustee, identify at least one beneficiary, be executed in front of a notary, and be properly funded. If you think a Living Trust is right for your financial situation, you should consult an Alabama estate planning lawyer.
You can also visit LegalZoom to create a living trust.


Get your Legal Documents Online for up to 85% less than Lawyer Fees


Nolo is another great website where you can get more information on Living Trusts or purchase software to help you write your own.


Wills and Estate Planning Information at NOLO.com
Do-It-Yourself Legal Books, Forms and Software From a Trusted Source


Because Living Trusts are complex documents that must be carefully drafted in order to be effective, it is generally recommended to hire an attorney to create your Alabama Living Trust. Federal law and state law often intersect in unique ways. Without a thorough understanding of the law, you might make a mistake. Even a seemingly simple error could end up costing your heirs just as much as probate – and maybe more. Check out this free attorney finder service for experienced estate planning lawyers in Birmingham, Mobile, Montgomery, Anniston, and other locations.
What's On Your Mind?

We'd love to hear your comments or opinions. Submit them here and other visitors can read them and comment on them. An e-mail address is not required.

---
Alaska Living Trust Attorney | Arizona Living Trust Attorney | Arkansas Living Trust Attorney | California Living Trust Attorney | Colorado Living Trust Attorney | Connecticut Living Trust Attorney | Delaware Living Trust Attorney | Florida Living Trust Attorney | Georgia Living Trust Attorney | Hawaii Living Trust Attorney | Idaho Living Trust Attorney | Illinois Living Trust Attorney | Indiana Living Trust Attorney | Iowa Living Trust Attorney | Kansas Living Trust Attorney | Kentucky Living Trust Attorney | Louisiana Living Trust Attorney | Maine Living Trust Attorney | Maryland Living Trust Attorney | Massachusetts Living Trust Attorney | Michigan Living Trust Attorney | Minnesota Living Trust Attorney | Mississippi Living Trust Attorney | Missouri Living Trust Attorney | Montana Living Trust Attorney | Nebraska Living Trust Attorney | Nevada Living Trust Attorney | New Hampshire Living Trust Attorney | New Jersey Living Trust Attorney | New Mexico Living Trust Attorney | New York Living Trust Attorney | North Carolina Living Trust Attorney | North Dakota Living Trust Attorney | Ohio Living Trust Attorney | Oklahoma Living Trust Attorney | Oregon Living Trust Attorney | Pennsylvania Living Trust Attorney | Rhode Island Living Trust Attorney | South Carolina Living Trust Attorney | South Dakota Living Trust Attorney | Tennessee Living Trust Attorney | Texas Living Trust Attorney | Utah Living Trust Attorney | Vermont Living Trust Attorney | Virginia Living Trust Attorney | Washington Living Trust Attorney | West Virginia Living Trust Attorney | Wisconsin Living Trust Attorney | Wyoming Living Trust Attorney |
---
From Alabama Living Trust Attorney to Living Trust Attorneys | Free Living Trust Information Blog | What is a Living Trust? | Advantages of a Living Trust | Disadvantages of a Living Trust | Living Trust Myths | Types of Living Trusts | Medicaid Trust | Trustee | Funding a Living Trust | Probate | Living Trust Taxes | Living Trust Examples | Living Trust Summary | Living Trust News | Living Trust Forum | Living Trust Books & Forms | Living Trust Questions |
---
Home Page

About Us | Terms of Use | Contact Us | Site Search | Advertise |
---