Living Trust Attorney Fees
For better or worse -- there is no established rule regarding living trust attorney fees.



The fees charged to prepare your living trust should depend on how complicated your estate is.
All things being equal, a larger estate is normally more complex.

The more complex your estate is, the more time it will take the attorney to discuss your situation with you, research any unique issues raised, and prepare your trust.

Even after your trust is prepared and executed, there may be much more work to do to fund it. You may or may not want your attorney to do some of that work.

My advice is the same as it would be for getting any kind of work done–
Get a cost estimate in advance;


Get second opinion and/or estimate; and,


Know what you are paying for.



It is often said that: "knowledge is power." You need to know what the living trust attorney fees should be based on. Basically, the fees will be based on the amount of time your attorney needs to spend on your case.

Your attorney will need to fit the living trust into your overall estate plan. In order to create the best possible living trust for you, the attorney first needs to review your assets. He will need to find out what they are, their value, and who or what they are presently titled in.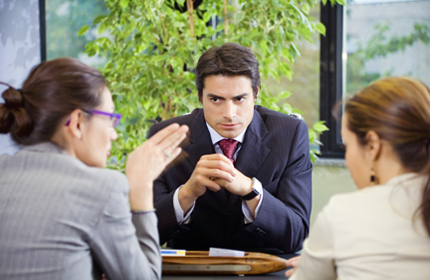 He will need to discuss, with you, your personal financial situation and your plans for the rest of your life. Of course, he or she will also need to know what you want to do with your estate after you die.

Your living trust attorney will have to draft the living trust, a "pour-over will," a living trust, and probably several power of attorney documents (i.e., property, health, etc).

Your attorney will also need to supervise the signing (execution) of all the documents to be sure they are done correctly. And, he'll need to help you fund your trust. That will require providing you with instructions or perhaps doing some of the work himself.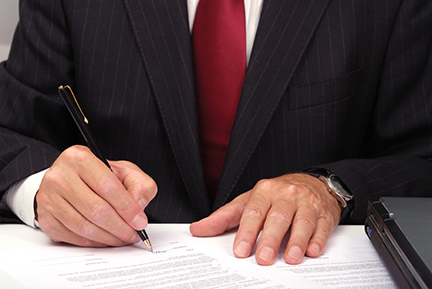 [If you have spent some time on this site, then you should save some living trust attorney fees because your attorney will not have to spend as much time explaining things to you and you will be able to answer his questions more quickly.

There is nothing more expensive than a client who doesn't know what he or she wants and has to go home and "think about it" and reschedule another meeting with the attorney. Ka – ching!!]
Just a couple more pieces of advice regarding living trust attorney fees.


First, don't automatically go for lowest price attorney. Your living trust will probably be the most important estate planning document you have. Your entire estate plan will revolve around your living trust.

So, it is well worth paying a bit more if you will get a more experienced attorney who is attentive to your needs and will devote the amount of time needed to create the best possible living trust for you.

Second, often people ask if they should look for an attorney offering a "living trust flat fee" arrangement.

Generally, I don't think this is a good idea. Obviously a flat fee arrangement does not provide much incentive to the attorney to spend extra time creating the perfect living trust for you.

I would never have a living trust prepared for me by an attorney offering a one-size-fits-all flat fee arrangement that is the same for everyone. There is just no such thing as a one-size-fits-all living trust. Everyone has a unique situation; everyone should get a unique living trust and naturally the fees charged should be different.

On the other hand, of course you need to have a pretty good idea what the cost will be for the preparation of your living trust.

And you don't want to give the attorney too much room to run up the costs – if you know what I mean.

So, my advice would be:
Don't go in looking for a flat fee arrangement. But, once you've met with the attorney and are comfortable that he or she understands what you want and can deliver it, then it's a good idea to lock in the cost.
Here's some more specifics about living trust attorney fees.

Looking for a living trust attorney?

Check out Living Trust Attorney.
What's On Your Mind?

We'd love to hear your comments or opinions. Submit them here and other visitors can read them and comment on them. An e-mail address is not required.


What Other Visitors Have Said


Click below to see contributions from other visitors to this page...

Living Trust Attorney Fees






I was really hoping to find on this page some sort of specific range indicators (ball park figures per scenario) -- e.g., "a simple living trust including …
---
Living Trust Cost | Do Your Own Living Trust | Living Trust and Guardianship | Living Trust Taxes | Funding a Living Trust |
---
From Living Trust Attorney Fees to Disadvantages of a Living Trust | Free Living Trust Information Blog | What is a Living Trust? | Advantages of a Living Trust | Living Trust Myths | Types of Living Trusts | Medicaid Trust | Trustee | Funding a Living Trust | Probate | Living Trust Taxes | Living Trust Examples | Living Trust Summary | Living Trust News | Living Trust Forum | Living Trust Books & Forms | Living Trust Attorneys | Living Trust Questions |
---
Home Page

About Us | Terms of Use | Contact Us | Site Search | Advertise |
---