Living Trust Myths
Myth: an unfounded or false notion
Based on the definition above from the Merriam-Webster dictionary, there certainly are many myth's surrounding living trusts.
As with most myths, living trust myths arise because people either don't know what they're talking about or don't know what they're hearing – or both.
Trying to figure out the truth about living trusts can be challenging. Promoters tout numerous advantages. Detractors say the advantages are just myths.
Below you will find links to pages that describe the most common alleged "myths" of living trusts and tell you what the reality is.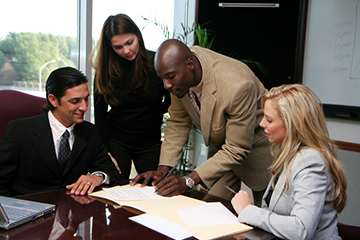 The most common alleged living trust myths are that living trusts:
Of the eight alleged myths listed above, only the first two are in fact myths. Living trusts do not eliminate the need for a will or provide any inherent tax advantages. However, as noted at Estate Tax, living trusts can be used as a vehicle to save taxes.
Click & Add:

Blink

Del.icio.us

Digg

Furl

Google

Simpy

Spurl

Technorati

Y! MyWeb

The third and fourth alleged myths are almost entirely myths. However, there are a few people who might be able to use a Domestic Asset Protection Trust or a Offshore Trust to shield assets from creditors. And, in regards to the living trust and bankruptcy myth, it is possible for an irrevocable living trust to be beneficial in a bankruptcy. However, if you are interested in any of these types of trusts, please click on the links above because there is much more to the story. You probably won't want to "go there."
The final four alleged myths listed above are not myths. A living trust does offer unique advantages in avoiding probate, saving money, avoiding will contests, and avoiding guardianship expenses.
However, promoters of living trusts often overstate the benefits. It is particularly misleading to say that everyone will benefit from the advantages that living trusts offer. See Living Trust Scams.
To find out if you would benefit from a living trust, read Wills vs Living Trusts.
---
From Living Trust Myths to Living Trust Informations | Free Living Trust Information Blog | What is a Living Trust? | Advantages of a Living Trust | Disadvantages of a Living Trust | Types of Living Trusts | Medicaid Trust | Trustee | Funding a Living Trust | Probate | Living Trust Taxes | Living Trust Examples | Living Trust Summary | Living Trust News | Living Trust Forum | Living Trust Books & Forms | Living Trust Attorneys | Living Trust Questions |
---
Home Page

About Us | Terms of Use | Contact Us | Site Search | Advertise |
---