How to Pick a Trustee?
How to Pick a Trustee? If you are thinking about placing assets in a trust, then you should also be considering that question.
One of the primary benefits of any trust, including a living trust, is the flexibility that can be written into the trust. If you were to rely on a court order to buy or sell an asset, that would be expensive and very time consuming. However, if those same assets are placed in a trust, the trustee can be given broad discretion to buy, sell or transfer those assets very quickly and easily.
It can happen quickly and easily because the trustee is normally granted broad discretion and is subject to relatively little oversight. This lack of reporting to, or supervision by, the probate court is one of the key reasons that a living trust can save an estate money (administrative costs) in some cases. See probate court.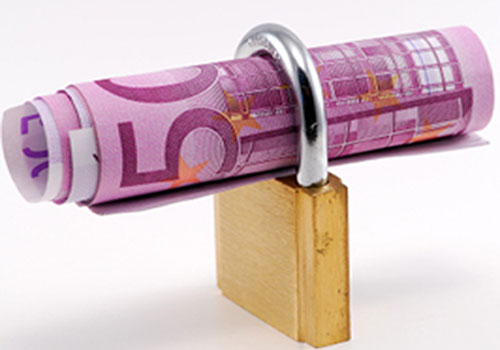 Of course, it is for these very reasons that trustee selection is of paramount importance. Trusts are very vulnerable to an unscrupulous trustee who takes advantage of his or her power. No matter how well a trust is drafted, if the trustee makes poor decisions or takes fraudulent actions, the purpose of the trust can be completely overturned.

Fortunately the law does provide some protections. Every state has statutory or case law that regulates, at least to some degree, the duties and obligations of trustees.

First, the description or definition of a trustee is simply someone who is the holder of property on behalf of a beneficiary. A trustee is considered a "fiduciary." And, as such, must act prudently and responsibly. He must manage trust property solely for the benefit of its beneficiaries.

Additionally, the trust document itself should provide the trustee with guidance and might limit his or her power and authority to manage and distribute the assets of the trust. Keep in mind that a co- or joint trustee could be appointed and could, for instance, be required to concur on certain significant trust transactions. It's even possible to require a trustee bond to cover any losses from unreasonable actions by the trustee. The options in creating a trust are generally only limited by the drafter's creativity.

Note that there can be a conflict or tension in drafting the trust between language (discussed above) to protect the trustor (owner of the trust) and the trustee. The trustee will probably want language to provide "trustee indemnity" to protect him or her from allegations of wrongful acts that were, in fact, correct actions.
It is very important to avoid conflicts of interest when appointing a trustee. You want the trustee to have one singular interest: to do what's best for the trust and its beneficiaries.
For example, a business partner is not normally a good trustee – at least not for the asset(s) you share an interest in. You wouldn't want your business partner to be trustee for your half of the business. Why not? Because, he might have a conflict of interest. For instance, it might benefit him to transfer the more valuable business assets to his half of the business, etc.
In most cases, the owner of a living trust will act as its trustee until incapacity or death. However, some trustors decide they are too busy, inexperienced, or just don't want to deal with day-to-day management of their assets. In this case, they will change the trustee and pass on the duties to a successor or substitute trustee who is generally entitled to trustee fees (reasonable compensation), from the trust, for his or her efforts. The successor trustee can be the spouse; adult child; another relative; long-time family friend; business partner; or a professional fiduciary like a bank or investment company.

One of the major issues in trustee selection is whether to use a family member or a professional trustee, or both. Many choose a family member as trustee. A family member usually will not charge a fee and generally has a personal stake in the trust's success. If the family member is competent to handle the financial matters involved, has the time and interest to do so, and if you are not afraid of family conflicts (i.e. the kids won't fight over the trust), naming a family member as trustee may be a good move. This is particularly true for a small trust.

A professional trustee, like a bank, will charge a management fee. Professional trustees are also sometimes impersonal in their dealings with beneficiaries who sometimes need more personal attention. On the other hand, a professional trustee will not die; is unlikely to take sides in family conflicts; can spend whatever time is required (remember, for a fee) on managing the trust; and has investment and money-management expertise that a family member may not have.

As a practical matter, whether to select a family member or professional as trustee (or successor trustee) normally comes down to the size of the estate and/or trust. If it is big, or requires lots of time to manage, it will probably benefit from having a professional trustee.

So, those are some things to think about when learning how to pick a trustee. Of course, it's always a good idea to talk to someone who has successfully selected a trustee before. Naturally, discussing it with a good estate planning attorney is always a good idea as well. If you don't know any, check out Choosing an Estate Planning Attorney.
Trustee Articles:
Duties of a Trustee
A nice summary of the Duties of a Trustee with tips on what to do if you become one.
---
From Trustee to Living Trust Informations | Free Living Trust Information Blog | What is a Living Trust? | Advantages of a Living Trust | Disadvantages of a Living Trust | Living Trust Myths | Types of Living Trusts | Medicaid Trust | Funding a Living Trust | Probate | Living Trust Taxes | Living Trust Examples | Living Trust Summary | Living Trust News | Living Trust Forum | Living Trust Books & Forms | Living Trust Attorneys | Living Trust Questions |
---
Home Page

About Us | Terms of Use | Contact Us | Site Search | Advertise |
---