North Carolina Living Trust Attorney
Everyone seems to want to know how they can keep their estate out of probate after they die. Probably the most common way is by putting your assets into a living trust. If you live in North Carolina, the next question after that usually is: Do I need a North Carolina living trust attorney to do that?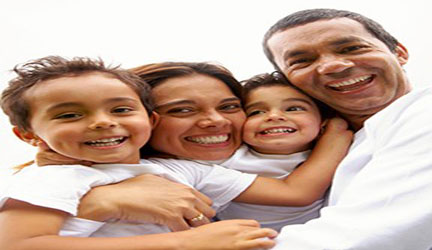 The answer, as usual is: "It Depends."
Technically you do not have to have a lawyer prepare your living trust. You can do it yourself using many resources on the web (and elsewhere); some of which are even free.
But, you know the old saying that "you get what your pay for." And when it comes to something as complicated as a living trust, the old saw is certainly true.
Living trusts are not necessarily complicated. But, what is complicated is you. You likely have many complex relationships, assets, liabilities and just generally -- issues that need to be considered when the trust is drafted. This can only happen if you discuss these things with a professional and they craft your own unique living trust. That is clearly the way to go. But if you still wonder, check out Don't Do Your Own Living Trust.
If you've spent some time on this site you know that there are many pros and cons to having a living trust. But, it is worth pointing out that if you own property (even a time-share) out of state -- you have an extra incentive to put that property into your living trust. Why? Because that way your heirs can avoid having to probate that property in an out-of-state court. What a pain that would be!
However, this brings us back to why you really should talk to a professional before acting on your own. The reason is that if the property has a mortgage; title insurance; or homeowner insurance -- those things could be adversely affected by the property being titled in the name of the trust. Also, if a married couple owns property together in North Carolina, it is difficult for a creditor to attach it to pay a debt of one of the spouses. Whether that issue is much of a concern or not to you is exactly the kind of thing you should discuss with a qualified and experienced North Carolina living trust attorney.
If you already know a good living trust attorney, licensed in NC; then you are set. But, if you don't -- whether you live in Raleigh; Fayetteville, or Hickory -- you can use the services of Legal Match to find the perfect North Carolina living trust attorney for you.
What's On Your Mind?

We'd love to hear your comments or opinions. Submit them here and other visitors can read them and comment on them. An e-mail address is not required.

---
Alabama Living Trust Attorney | Alaska Living Trust Attorney | Arizona Living Trust Attorney | Arkansas Living Trust Attorney | California Living Trust Attorney | Colorado Living Trust Attorney | Connecticut Living Trust Attorney | Delaware Living Trust Attorney | Florida Living Trust Attorney | Georgia Living Trust Attorney | Hawaii Living Trust Attorney | Idaho Living Trust Attorney | Illinois Living Trust Attorney | Indiana Living Trust Attorney | Iowa Living Trust Attorney | Kansas Living Trust Attorney | Kentucky Living Trust Attorney | Louisiana Living Trust Attorney | Maine Living Trust Attorney | Maryland Living Trust Attorney | Massachusetts Living Trust Attorney | Michigan Living Trust Attorney | Minnesota Living Trust Attorney | Mississippi Living Trust Attorney | Missouri Living Trust Attorney | Montana Living Trust Attorney | Nebraska Living Trust Attorney | Nevada Living Trust Attorney | New Hampshire Living Trust Attorney | New Jersey Living Trust Attorney | New Mexico Living Trust Attorney | New York Living Trust Attorney | North Dakota Living Trust Attorney | Ohio Living Trust Attorney | Oklahoma Living Trust Attorney | Oregon Living Trust Attorney | Pennsylvania Living Trust Attorney | Rhode Island Living Trust Attorney | South Carolina Living Trust Attorney | South Dakota Living Trust Attorney | Tennessee Living Trust Attorney | Texas Living Trust Attorney | Utah Living Trust Attorney | Vermont Living Trust Attorney | Virginia Living Trust Attorney | Washington Living Trust Attorney | West Virginia Living Trust Attorney | Wisconsin Living Trust Attorney | Wyoming Living Trust Attorney |
---
From North Carolina Living Trust Attorney to Living Trust Attorneys | Free Living Trust Information Blog | What is a Living Trust? | Advantages of a Living Trust | Disadvantages of a Living Trust | Living Trust Myths | Types of Living Trusts | Medicaid Trust | Trustee | Funding a Living Trust | Probate | Living Trust Taxes | Living Trust Examples | Living Trust Summary | Living Trust News | Living Trust Forum | Living Trust Books & Forms | Living Trust Questions |
---
Home Page

About Us | Terms of Use | Contact Us | Site Search | Advertise |
---