Probate Attorney Fees
Probate attorney fees are often a concern for will executors, and family members, after a loved one passes.
The main recommendation I would make, about probate attorney fees, is to make sure the fees you pay are based on the work required, not the size of the estate.

Historically, probate attorneys liked to charge a fixed percentage based on the size of the estate. Commonly, they would (and still will) handle the probate of an estate for 3% - 10% of the estate's value.

Generally, it's not a good idea — at least not for you - to enter into a percentage-of-estate fee arrangement.

Surveys have shown that if the fee to handle the probate is based on an hourly charge, it will usually end up being less than 3% of the value of the estate. So, paying based on an hourly fee is normally the way to go.

If you pay based on an hourly fee, you will be paying for the specific work the attorney is required to do. You might wonder exactly what work your probate attorney will be required to do.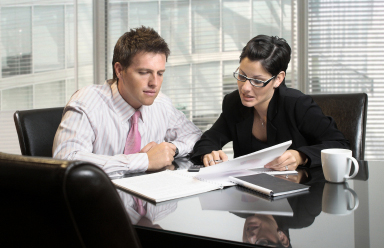 Almost always the probate attorney will:
File the will and any necessary paperwork with the probate court;


Communicate with the probate court regarding various issues that arise during the probate process;


Represent the estate in any probate court hearings;


Prepare required estate and/or death tax forms; and,


Advise the executor as to how to perform his or her duties.


If the probate is attorney is also serving as the executor, then he or she would also:
Inventory property in the estate;


Get appraisals for certain property;


Pay debts; and,


Distribute assets.


Normally, all of these tasks are pretty routine and should not take too much time. So, normally, paying an hourly probate attorney fee is going to be much cheaper than paying a fee based on a percentage of the estate.

After all, as an example, 5% of a one million dollar estate is $50,000. At $200 dollars an hour – an attorney would have to work 250 hours just to get up to that 5% fee. Besides all of that, think about what fee arrangement is likely to give your attorney the most incentive to work hard on your case. If your probate attorney is getting a flat percentage fee -- what incentive are you giving him to put in the extra hours on your case? Of course, you don't want him needlessly running up the hours, but given the choice between the two options, I'd rather have that, than an attorney not working my case -- and still getting a huge fee.

Fortunately, probate attorney fees, like all attorney fees, are negotiable. And, today, most probate attorneys will gladly handle probate on an hourly fee basis.

As discussed at Is Probate Lengthy and Expensive?, in the large majority of cases, probate is relatively simple. So, it's easy to see why, normally, the family of the deceased person will be much better off paying an hourly fee to the probate attorney who handles the probate of the estate.

Here's a great place to find a probate attorney.

Looking for a living trust attorney? If so, check out Living Trust Attorney.

You can read all about my executor story at How to Probate an Estate.


Have A Comment About This Topic?

We'd love to hear your comments or opinions. Submit them here and other visitors can read them and comment on them. An e-mail address is not required.

---
The purpose of this feature is to stimulate discussion and share experiences regarding topics of interest. However, please note these submissions are not reviewed for legal accuracy. They may not apply to your situation and should not be considered legal advice. For specific legal advice you must consult with your attorney.
---
From Probate Attorney Fees to Probate Court