Kansas Living Trust Attorney
If you live in Kansas and own assets totaling more than $1 million, you should consider creating a Living Trust. Properly executed and funded, a Living Trust can help your loved ones avoid probate after you die. This site has in depth information about the advantages and disadvantages of living trusts, so you can decide whether a Kansas Living Trust is right for you.
One of the biggest advantages of a Living Trust is the ability to avoid probate. Because Kansas has not adopted the Uniform Probate Code, a Kansas probate administration can be a lengthy, expensive, and frustrating profess. A Living Trust only works, however, if you actually transfer assets to into it. Read Funding a Living Trust for advice on how to do this the right way the first time.


Another advantage is the potential to limit or eliminate Estate Tax. While a Living Trust does not automatically do away with estate tax, it can be a remarkably effective vehicle for doing so. Because both state and federal estate taxes are only assessed against estates valued over a certain amount, you should carefully examine your property to determine whether you approach these thresholds. Estate tax rules have undergone extreme fluctuations within the past few years and are likely to continue changing. Historically, however, estates with $1 million or more in assets have been subject to estate tax. See Assets Subject to Estate Tax for more information on what types of assets trigger estate taxes.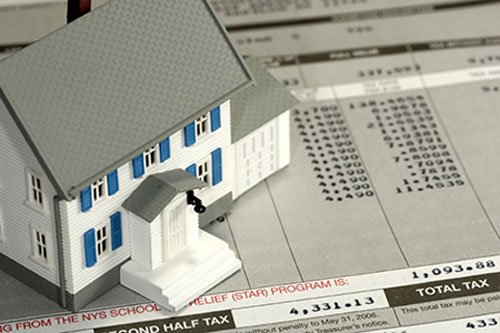 You can read about how to prepare your own Kansas Living Trust at LegalZoom.


Nolo is another great source for how-to information on Living Trusts.


Wills and Estate Planning Information at NOLO.com
Do-It-Yourself Legal Books, Forms and Software From a Trusted Source
Because a Living Trust is a complex legal document likely to have far-reaching consequences for you, your family, and your heirs, you should consult with an experienced estate planning attorney to determine whether a Living Trust will help you achieve your goals. See Don't Do Your Own Living Trust for a discussion of why preparing your own Living Trust is probably not a good idea. A poorly written Living Trust could cost your loved ones far more than the expense of hiring a professional to do it correctly.


For experienced trust attorneys in Topeka, Kansas City, Wichita, and other areas, take a look at the Legal Match service at:
If you have other questions about creating a Living Trust in the state of Kansas, see the Kansas Bar Association Living Trust Pamphlet.
What's On Your Mind?

We'd love to hear your comments or opinions. Submit them here and other visitors can read them and comment on them. An e-mail address is not required.

---
Alabama Living Trust Attorney | Alaska Living Trust Attorney | Arizona Living Trust Attorney | Arkansas Living Trust Attorney | California Living Trust Attorney | Colorado Living Trust Attorney | Connecticut Living Trust Attorney | Delaware Living Trust Attorney | Florida Living Trust Attorney | Georgia Living Trust Attorney | Hawaii Living Trust Attorney | Idaho Living Trust Attorney | Illinois Living Trust Attorney | Indiana Living Trust Attorney | Iowa Living Trust Attorney | Kentucky Living Trust Attorney | Louisiana Living Trust Attorney | Maine Living Trust Attorney | Maryland Living Trust Attorney | Massachusetts Living Trust Attorney | Michigan Living Trust Attorney | Minnesota Living Trust Attorney | Mississippi Living Trust Attorney | Missouri Living Trust Attorney | Montana Living Trust Attorney | Nebraska Living Trust Attorney | Nevada Living Trust Attorney | New Hampshire Living Trust Attorney | New Jersey Living Trust Attorney | New Mexico Living Trust Attorney | New York Living Trust Attorney | North Carolina Living Trust Attorney | North Dakota Living Trust Attorney | Ohio Living Trust Attorney | Oklahoma Living Trust Attorney | Oregon Living Trust Attorney | Pennsylvania Living Trust Attorney | Rhode Island Living Trust Attorney | South Carolina Living Trust Attorney | South Dakota Living Trust Attorney | Tennessee Living Trust Attorney | Texas Living Trust Attorney | Utah Living Trust Attorney | Vermont Living Trust Attorney | Virginia Living Trust Attorney | Washington Living Trust Attorney | West Virginia Living Trust Attorney | Wisconsin Living Trust Attorney | Wyoming Living Trust Attorney |
---
From Kansas Living Trust Attorney to Living Trust Attorneys | Free Living Trust Information Blog | What is a Living Trust? | Advantages of a Living Trust | Disadvantages of a Living Trust | Living Trust Myths | Types of Living Trusts | Medicaid Trust | Trustee | Funding a Living Trust | Probate | Living Trust Taxes | Living Trust Examples | Living Trust Summary | Living Trust News | Living Trust Forum | Living Trust Books & Forms | Living Trust Questions |
---
Home Page

About Us | Terms of Use | Contact Us | Site Search | Advertise |
---