Current Living Trust News
Are you looking for the very latest, current, living trust news? If so, look no further; you've found it.
No one, not even Free Living Trust Information, can possibly keep up with the continual developments in living trust and estate planning law in all 50 States. That's why we focus on the "big picture."

But, sometimes, you want to know if there is current news or stories on the web about estate planning or, in particular, living trusts. That's the reason for this page. We've teamed up with Google to bring you the very latest living trust news -- constantly (and automatically) updated; 24 hours a day.

You might want to bookmark this page so you can find it again quickly.

Here are the top 10 current news stories about Living Trusts and Estate Planning. You can switch between topics by clicking on the two categories below:
Check out our Free Living Trust Forum & Free Living Trust Information Blog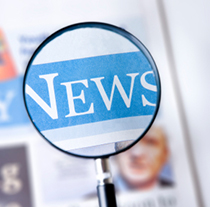 And, that's not all.

You can comment on any of the living trust or estate planning news stories you read by using the form below. Other visitors to the site can read your comments and make their own. We'd all benefit from reading your opinions and about your experiences with living trusts.

Thanks.
Have A Comment About A Story?

We'd love to hear your comments or opinions. Submit them here and other visitors can read them and comment on them. An e-mail address is not required.

---
The purpose of this feature is to stimulate discussion and share experiences regarding topics of interest. However, please note these submissions are not reviewed for legal accuracy. They may not apply to your situation and should not be considered legal advice. For specific legal advice you must consult with your attorney.
---

What Other Visitors Have Said


Click below to see contributions from other visitors to this page...

Is a Living Trust More Trouble Than It's Worth?






Great article above about whether a revocable living trust is so difficult to fund that it's often not worth doing. I agree with the author. We have …
How Do We Enforce A Living Trust? Not rated yet
My late mother and step father created a living will and me and my two sisters and my stepfathers 3 kids were all beneficiaries of the trust. We did not …
---
From Living Trust News to Living Trust Information | Free Living Trust Information Blog | What is a Living Trust? | Advantages of a Living Trust | Disadvantages of a Living Trust | Living Trust Myths | Types of Living Trusts | Medicaid Trust | Trustee | Funding a Living Trust | Probate | Living Trust Taxes | Living Trust Examples | Living Trust Summary | Living Trust Forum | Living Trust Books & Forms | Living Trust Attorneys | Living Trust Questions |
---
Home Page

About Us | Terms of Use | Contact Us | Site Search | Advertise |
---