Offshore Trust
Offshore Trusts have earned their reputation as shady tax or asset protection havens for rich people and criminals (often rich criminals).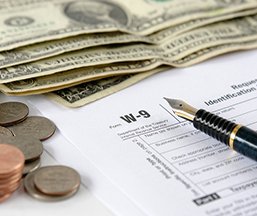 Offshore Trusts or "Foreign Asset Protection Trusts" are created by laws in some foreign countries that allow "self-settled" trusts that (in various ways) shield assets from creditors (or alleged creditors).

A "self-settled" trust contains the assets of, and is intended to benefit, its creator. The traditional revocable living trust is an example of a self-settled trust.

Normally, a revocable living trust will not provide asset protection from legitimate creditors.

But, some foreign countries, wanting to attract money and assets from wealthy citizens in other countries, enacted laws providing broad asset protection.

The problem is that, if the creator of the trust, the trustee, or trust assets are located in the United States, then U.S. laws will often unwind, or get around, the laws of the Offshore Trust and attach a judgment to the assets.

If the assets are located in the U.S., they can be seized.

Even if the assets have been moved to the foreign country, the creator of the trust or the trustee could be ordered to comply with the U.S. judgment. If they fail to comply, they could be jailed for contempt of court.
So, really, the only way you can be sure a Foreign Asset Protection Trust will work, is if you move the assets to the offshore country and are prepared to move there (and stay there) yourself if your trust is sued.

Doesn't sound like a plan that will work very well for most Americans.

Oh, and if you think a Foreign Asset Protection Trust can be used to avoid income taxes, -- forget it! That's another common misconception.

The truth is that if you have income earned in the United States, from U.S. sources; you owe income tax on it. And, moving the assets offshore will not change that. If you have any questions about this, let me know and I can send you the cases on this.

And if you do flee to the foreign country, you will be considered a fugitive from American justice.

No wonder offshore trusts have such a bad reputation.

Nevertheless, if you are willing to relocate, and possibly accept the stigma of being a fugitive, Offshore Trusts or Foreign Asset Protection Trusts do offer a more effective means of asset protection than Asset Protection Trust.
Have A Comment About This Topic?

We'd love to hear your comments or opinions. Submit them here and other visitors can read them and comment on them. An e-mail address is not required.

---
The purpose of this feature is to stimulate discussion and share experiences regarding topics of interest. However, please note these submissions are not reviewed for legal accuracy. They may not apply to your situation and should not be considered legal advice. For specific legal advice you must consult with your attorney.
---
---
Asset Protection Trust | Charitable Lead Trust | Charitable Remainder Trust | Credit Shelter Trust | Crummey Trust | Disability Trust | Dynasty Trust | Irrevocable Living Trust | Legacy Trust | Life Insurance Trust | Medicaid Trust | Qualified Terminable Interest Property (QTIP) Trust | Qualified Personal Residence Trust (QPRT) | Revocable Living Trust | Special Needs Trust | Spendthrift Trust | Testamentary Trust |
---
From Offshore Trust to Types of Living Trusts | Living Trust Information Blog | What is a Living Trust? | Advantages of a Living Trust | Disadvantages of a Living Trust | Living Trust Myths | Medicaid Trust | Trustee | Funding a Living Trust | Probate | Living Trust Taxes | Living Trust Examples | Living Trust Summary | Living Trust News | Living Trust Forum | Living Trust Books & Forms | Living Trust Attorneys | Living Trust Questions |
---
Home Page

About Us | Terms of Use | Contact Us | Site Search | Advertise on This Site |
---