Do Living Trusts Prevent Will Contests?
Living trust promoters often say that living trusts prevent will contests.

There is some truth to what they say, but it's not quite that simple.
First, despite the horror stories you hear, the truth is that will contests are quite rare.

So, unless your family is particularly contentious (or the distribution of your estate will be controversial) this is probably not a significant issue for you.


But it might be helpful to you to know that:
A living trust is not a "will" and thus technically cannot be part of a "will contest."


However, living trusts (like any other trust) can be challenged on the basis of fraud, undue influence, or lack of capacity. These are the same grounds that wills are most often contested (if they are contested at all).
So, it's certainly not true that a living trust cannot be contested.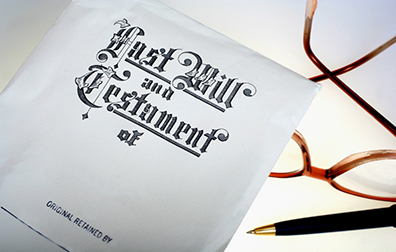 On the other hand, a living trust can reduce the chance of a dispute over the distribution of your estate.

The reason is that a living trust is more private than a will. Because the terms of a living trust are not generally available to the public (as they are with a will), it is less likely someone will contest the trust.

That's just common sense.
Your relative is more likely to be upset, and challenge a will, when he knows he's getting less than someone else. If he's not exactly sure who's getting what, he'll be less likely to challenge the distribution of your estate, and certainly it will be more difficult for him to find a basis to sue over it.

The same thing goes for a creditor of the deceased or a creditor of a beneficiary. Particularly in today's litigious society, privacy is an important factor in avoiding litigation.

The bottom line is that while a living trust cannot guarantee your estate distribution will not be challenged, it can lessen the likelihood of challenge. So, there is a nugget of truth to the statement that: "living trusts prevent will contests."

For more about the privacy advantage living trusts offer, read Privacy of a Living Trust.
Have A Comment About This Topic?

We'd love to hear your comments or opinions. Submit them here and other visitors can read them and comment on them. An e-mail address is not required.

---
The purpose of this feature is to stimulate discussion and share experiences regarding topics of interest. However, please note these submissions are not reviewed for legal accuracy. They may not apply to your situation and should not be considered legal advice. For specific legal advice you must consult with your attorney.
---

What Other Visitors Have Said


Click below to see contributions from other visitors to this page...

---
Living Trust and Guardianship | Privacy of a Living Trust |
---
From Do Living Trusts Prevent Will Contests to Advantages of a Living Trust | Free Living Trust Information Blog | What is a Living Trust? | Disadvantages of a Living Trust | Living Trust Myths | Types of Living Trusts | Medicaid Trust | Trustee | Funding a Living Trust | Probate | Living Trust Taxes | Living Trust Examples | Living Trust Summary | Living Trust News | Living Trust Forum | Living Trust Books & Forms | Living Trust Attorneys | Living Trust Questions |
---
Home Page

About Us | Terms of Use | Contact Us | Site Search | Advertise |
---