Living Trusts and Wills
Probably the most common living trust myth involves living trusts and wills.
Most people think that a living trust is a substitute for a will.
That is simply not true. If you get a living trust, you will also need a will.
A living trust will only transfer property that has been placed in it. You have to fund the trust with the property. Makes sense if you think about it.

For various reasons, discussed at Funding a Living Trust, you might decide not to place some assets in your living trust.

Besides, it is always possible that some defect in one of the transfers only becomes apparent, later, after you've already passed away.

And, what about property that is in the mail, on the way to you, when you die? Your estate will own that property after your death and it surely will not be in your living trust.

As a practical matter, it is virtually impossible to have every single asset you own transferred into your living trust at any particular time – much less at your moment of death.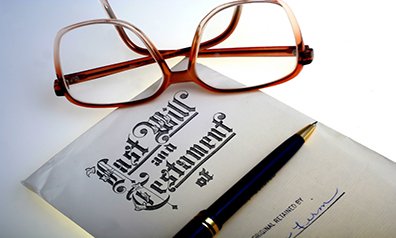 So, you will need a will to ensure that assets not in your living trust are disposed of as you desire.
The type of will that is normally used in conjunction with a living trust is called a "pour-over" or "spill-over" will. It gets that name because it normally provides that assets transferred by the will are "poured-over" into the living trust. And the living trust, then, has provisions that actually distribute the assets.

So, ultimately, the living trust can make all the distributions; the pour-over will is just there for insurance to catch any assets not contained in the living trust.

Of course, as discussed at How to Avoid Probate, any assets distributed from the will to the living trust will still be subject to probate.

You may be wondering if getting a pour-over will, in addition to a living trust, will cost more money. If so, don't worry.

The pour-over will is a standard addition to a living trust. It is a relatively simple document and should add little, if any, cost to your living trust.

The bottom line is, even if you have a living trust, you still need a will to dispose of whatever property is not in the living trust at your death.

Now you know why living trusts and wills actually work together.
Have A Comment About This Topic?

We'd love to hear your comments or opinions. Submit them here and other visitors can read them and comment on them. An e-mail address is not required.

---
The purpose of this feature is to stimulate discussion and share experiences regarding topics of interest. However, please note these submissions are not reviewed for legal accuracy. They may not apply to your situation and should not be considered legal advice. For specific legal advice you must consult with your attorney.
---

What Other Visitors Have Said


Click below to see contributions from other visitors to this page...

Definition of a Living Trust






I wanted a basic definition for trust but this site just seems to say when a trust is used, not the actual reason it's used. I need clarification.
---
Estate Planning and Living Trusts | Living Trust Definitions |
---
From Living Trusts and Wills to What is a Living Trust? | Free Living Trust Information Blog | Advantages of a Living Trust | Disadvantages of a Living Trust | Living Trust Myths | Types of Living Trusts | Medicaid Trust | Trustee | Funding a Living Trust | Probate | Living Trust Taxes | Living Trust Examples | Living Trust Summary | Living Trust News | Living Trust Forum | Living Trust Books & Forms | Living Trust Attorneys | Living Trust Questions |
---
Home Page

About Us | Terms of Use | Contact Us | Site Search | Advertise |
---