Estate Planning and Living Trusts
Congratulations! You have an estate plan.

Even if you have no will and have done absolutely nothing to plan your estate – you still have an estate plan. It's just that your plan is to let the laws of your state determine how your assets will be distributed upon your death.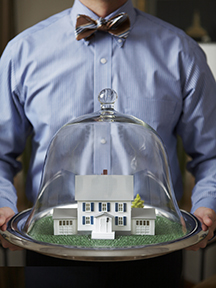 And, that may be fine. Really. Or it may not be fine.

If you are single, and have few assets, you may be able to simply give joint ownership of your assets to whomever you want (i.e. specify a co-owner of your bank account) and upon your death, the assets will automatically go to them.

But, if you have minor children, you should at least have a will to designate their guardian. You'll also need a trust (living trust or testamentary trust) in which to place any assets you want used to support them.
Estate planning is a broad topic and means different things to different people.

To some, minimizing taxes is the objective.

To others, protecting and preserving assets for their children or another incapable person is key.

Some want to give to charity, but want to control how the money (or property) is spent.

Estate planning involves the proper use of life insurance, retirement benefits, IRA's and real estate – to name just a few topics.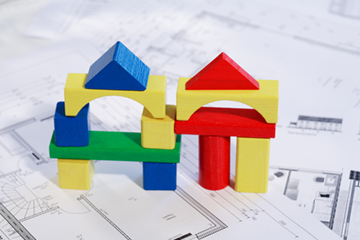 But mostly, estate planning is about organizing your property and financial affairs, so that, after death, the benefits you bestow on your heirs are maximized.

What does all this have to do with living trusts?

Good question.
The answer is that a living trust can be used to do all the things listed above. And lot's more. The living trust is the most flexible and powerful tool in the estate planner's tool box. To find out exactly what a living trust is, see What is a Living Trust?

If you have concerns about probate or asset management upon incapacity, you need to seriously think about making a living trust part of your estate plan.

But, we're getting ahead of ourselves.

My point is simply that like it or not, you have an estate plan. The question really is whether your current plan is the best one for you and your heirs. And, whether your estate plan should include a living trust.

Of course, a living trust is not for everyone.

There are both advantages and disadvantages to them.

To determine if you would benefit from a living trust, you need to look at the advantages of living trust and the disadvantages of a living trust.
Have A Comment About This Topic?

We'd love to hear your comments or opinions. Submit them here and other visitors can read them and comment on them. An e-mail address is not required.

---
The purpose of this feature is to stimulate discussion and share experiences regarding topics of interest. However, please note these submissions are not reviewed for legal accuracy. They may not apply to your situation and should not be considered legal advice. For specific legal advice you must consult with your attorney.
---
---
Living Trust Definitions | Living Trusts and Wills |
---
From Estate Planning and Living Trusts to What is a Living Trust? | Free Living Trust Information Blog | Advantages of a Living Trust | Disadvantages of a Living Trust | Living Trust Myths | Types of Living Trusts | Medicaid Trust | Trustee | Funding a Living Trust | Probate | Living Trust Taxes | Living Trust Examples | Living Trust Summary | Living Trust News | Living Trust Forum | Living Trust Books & Forms | Living Trust Attorneys | Living Trust Questions |
---
Home Page

About Us | Terms of Use | Contact Us | Site Search | Advertise |
---