Living Trust Books
Looking for living trust books?

Recently we've had a number of requests from visitors to the site for more living trust information. Which is great!

Of course, no website (including this one) can possibly cover every aspect of a subject as large as living trusts.
So, we scoured the web looking for other resources we could refer people to. A visitor to this site told us about a great book he had bought at Nolo.com. So, we checked them out. And, we liked what we found.

Nolo has been around for many years and is a well respected source of quality legal information.

We do disagree a bit with Nolo's emphasis on encouraging people to do their own living trusts.

As discussed at Don't Do Your Own Living Trust, we generally discourage people from doing their own living trust. We just think a living trust is a complicated and important document and you are well-advised to have a Living Trust Attorney prepare yours.
Click & Add:

Blink

Del.icio.us

Digg

Furl

Google

Simpy

Spurl

Technorati

Y! MyWeb

It's not just the living trust document itself that is so important. It is also the guidance you will receive regarding things you need to do to make your living trust effective -- like funding it.

However, more and more, we are finding that many people who would benefit from a living trust, don't get one because they feel they can't afford an attorney to prepare it.

So, for those people, Nolo is a great resource for living trust books.

Estate planning attorney Denis Clifford has published several books through Nolo.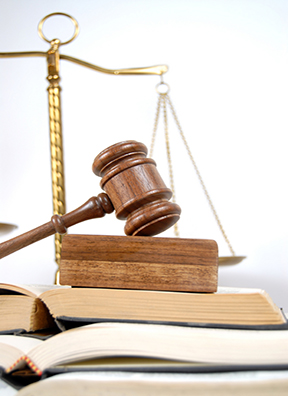 He published:
Estate Planning Basics in 2005;
Plan Your Estate in 2006; and,
Make Your Own Living Trust in 2007.
All of these books are excellent. We especially recommend Make Your Own Living Trust as we think it is simply the best living trust book on the market for someone interested in getting a living trust.
You can get the CD along with the book and that will allow you to download forms and create your own living trust should you decide that's what you want to do.
BUT, even if you don't use the book to create your own living trust -- you still will probably learn more about living trusts from this book, than from any other book on the market. Clifford knows the topic and writes in a clear, concise style that is easy to read and understand.

And, that knowledge will help you figure out what you really need and will save both you and your attorney time and money later on.

Other great books from Nolo include:
Nolo's Simple Will Book


The Executor's Guide: Settling a Loved One's Estate or Trust


8 Ways to Avoid Probate


How to Probate an Estate in California


The Wise Donor's Guide to Giving to Charity


Long-Term Care Insurance: Do You Need It?


Long-Term Care: How to Plan & Pay for It


OK, so here's the link to Nolo:
Wills and Estate Planning Information at NOLO.com
Do-It-Yourself Legal Books, Forms and Software From a Trusted Source
If Nolo doesn't have what you're looking for, check out our Living Trust Book Store. For medicaid issues, you can't do better than Medicaid Secrets.

Here's where to go for Living Trust Forms.
Living Trust Books

Read an interesting book about living trusts or estate planning? We'd love to hear your comments, opinions or recommendations. Submit them here and other visitors can read them and comment on them. An e-mail address is not required.

---
---
From Living Trust Books to Living Trust Books & Forms | Free Living Trust Information Blog | What is a Living Trust? | Advantages of a Living Trust | Disadvantages of a Living Trust | Living Trust Myths | Types of Living Trusts | Medicaid Trust | Trustee | Funding a Living Trust | Probate | Living Trust Taxes | Living Trust Examples | Living Trust Summary | Living Trust News | Living Trust Forum | Living Trust Attorneys | Living Trust Questions |
---
Home Page

About Us | Terms of Use | Contact Us | Site Search | Advertise |
---